8th Yokohama Triennale: Design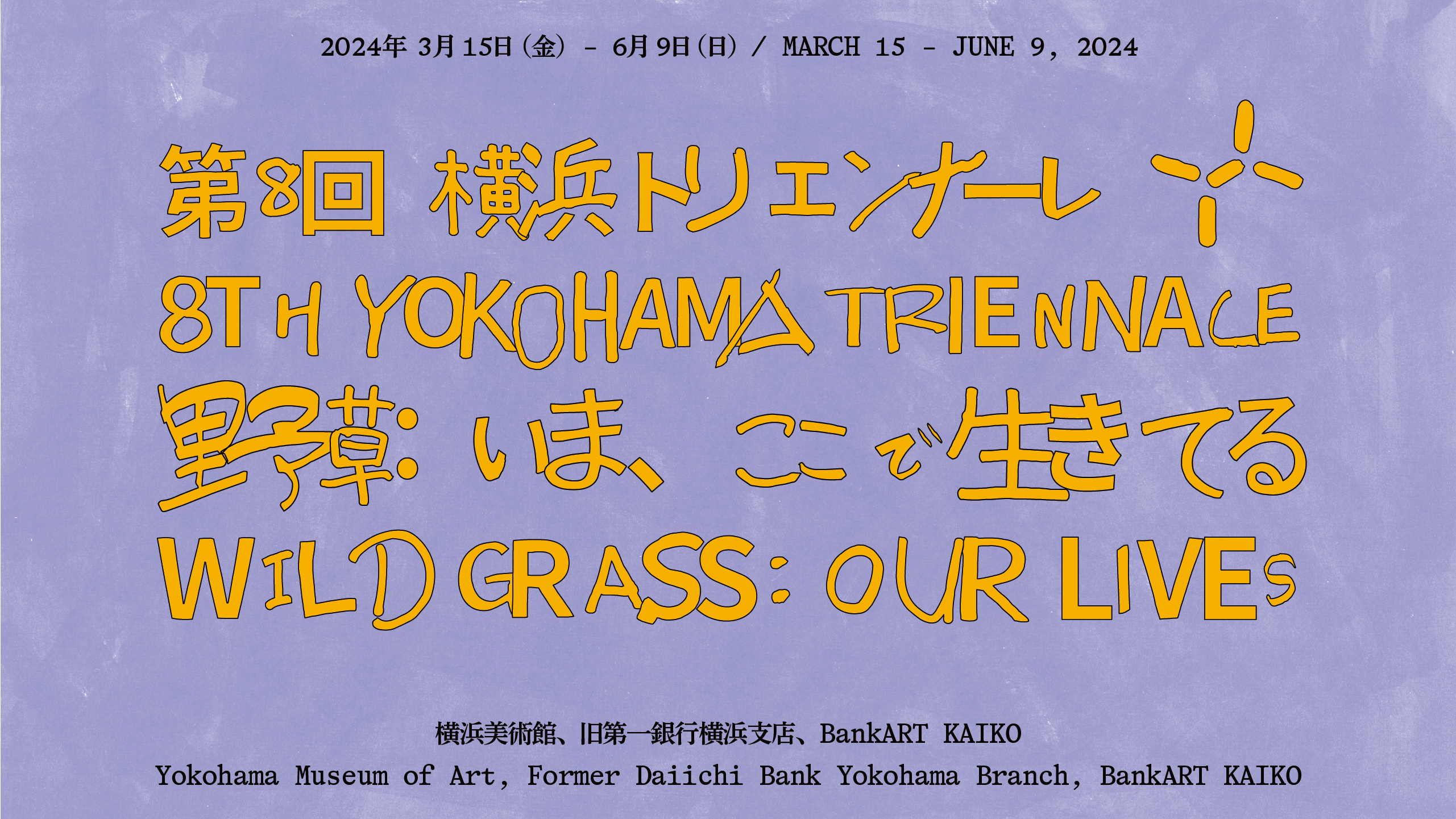 The Organizing Committee for Yokohama Triennale has selected Okazaki Mariko as the designer for the 8th Yokohama Triennale.
Okazaki collected handwritten letters by approximately 200 citizens and students in Yokohama to be incorporated into developing a new set of typography.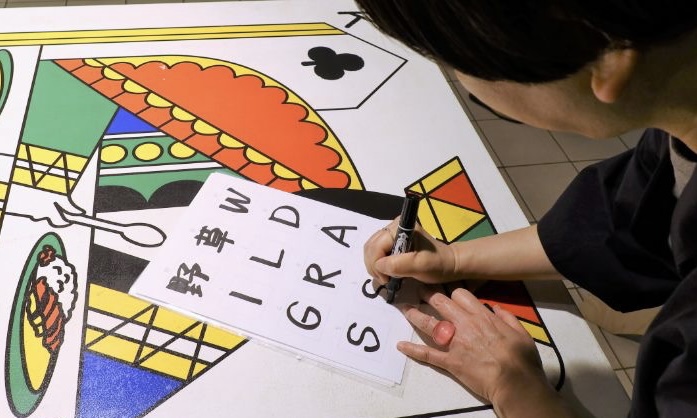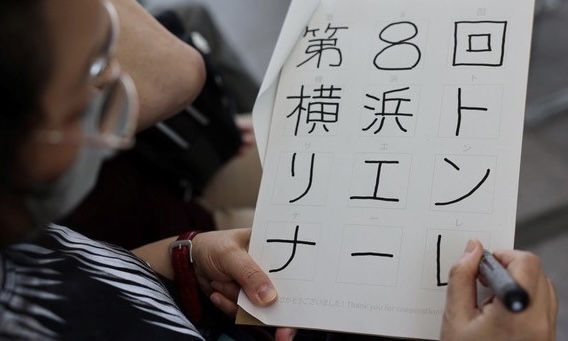 ---
Design Concept
[Typography]
When I was looking for conceptual clues to express the spirit of "Wild Grass" in the logo and typography, I started by studying the history of letterforms in my own way.
In the process, I found two parallel streams: standardized letterforms provided by a centralized entity, and spontaneous letterforms created with physical actions as if they were extension of the throat and arms, that deviated from such norms (or transcended them).
Normative or the deviant?
"Wild Grass" as "a symbol of a life force that is unregulated, irrepressible, defiant, self-motivated, and prepared to fight alone at all times" is clearly the latter.
From this point of view, I came up with the idea to create a logo in which the latter type of letterforms would clash with and surpass those of the former.
As the result, I created the motion and still logo, in which the typefaces produced as global standards by a major company in a large country is gradually broken down and transformed into a lively appearance through the variable mixing of handwritten letters by a variety of individuals, including Yokohama citizens.
[Key Color]
In Lu Xun's writings, "wild grass" is a metaphor for the continuous cycle of life that decays to become soil and then takes on new life, and it is also a symbol of the strengt hthat waits patiently for spring in the cold of winter.
Death and life, despair and hope, darkness and brightness, they do not exist as simple binary oppositions, but as a process of gradational mixing and circulation.
For the key color of the 8th Yokohama Triennale, I chose the color of the time of day when the darkness of night gradually becomes brightness of day.
It also expresses the process of change, from death to life, from despair to hope, and from darkness to brightness.
Okazaki Mariko
---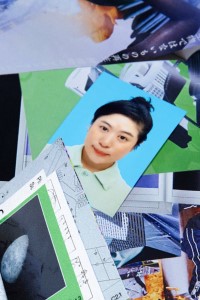 OKAZAKI Mariko (Designer and Founder, REFLECTA, Inc.)
Born in 1984 in Tokyo. Okazaki Mariko majored in architecture at Keio University SFC, then studied graphic design at Gerrit Rietveld Academie in Amsterdam. After returning to Japan, she worked at neucitora and village®, before becoming freelance in 2018 and establishing REFLECTA, Inc. in 2022.
Devoted to various cultural fields including contemporary art, performing arts, architecture and fashion, Okazaki seeks to explore design in an editorial/structural way based on observation and conceptual thinking.
Website: https://reflecta.jp/
Instagram: @reflecta.jp
The 8th Edition of Yokohama Triennale

---
Exhibition Title
8th Yokohama Triennale "Wild Grass: Our Lives"

Artistic Director

LIU Ding and Carol Yinghua LU

Dates

March 15, 2024–June 9, 2024
[Open: 10:00–18:00|Closed: Thursdays (except for April 4, May 2, June 6)| Total: 78 days]

Venues

Yokohama Museum of Art (3-4-1 Minatomirai, Nishi-ku, Yokohama)
Former Daiichi Bank Yokohama Branch (6-50-1 Honcho, Naka-ku, Yokohama)
BankART KAIKO (KITANAKA BRICK & WHITE 1F, 5-57-2 Kitanakadori, Naka-ku, Yokohama)


Organizers

City of Yokohama, Yokohama Arts Foundation,
Japan Broadcasting Corporation [NHK],
The Asahi Shimbun, Organizing Committee for Yokohama Triennale