Michael Elmgreen & Inger Dragset
Michael Elmgreen & Ingar Dragset (Denmark&Norway)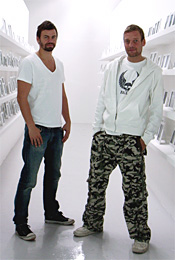 Elmgreen: Born 1961 in Copenhagen. Lives and works in Berlin.
Dragset: Born 1969 in Trondheim, Norway. Lives and works in Berlin.
Elmgreen and Dragset began collaborating in 1995. They have presented installations, performances, film works, and environmental art works, and have explored the relations between the various fields of art, architecture, and design. In a series Powerless Structures that has been developed since 1997, for example by changing the functions of space by having the both the ceiling and the floor of an exhibition room heaving up and in a wave form, they make apparent in a humorous fashion the establishment ideology hidden in buildings.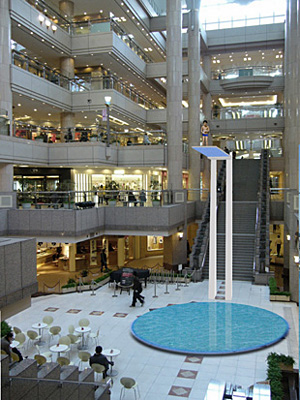 "Catch Me Should I Fall", 2008