Yokohama Triennale 2020 is being held over three venues in Yokohama: Yokohama Museum of Art, PLOT 48 and NYK MARITIME MUSEUM. Today we present some of the highlights at PLOT 48.
Visitors to the Yokohama Museum of Art venue can also attend PLOT 48 at any time on the same day they booked for the Yokohama Museum of Art. (Please note entry will not be permitted on a different day.)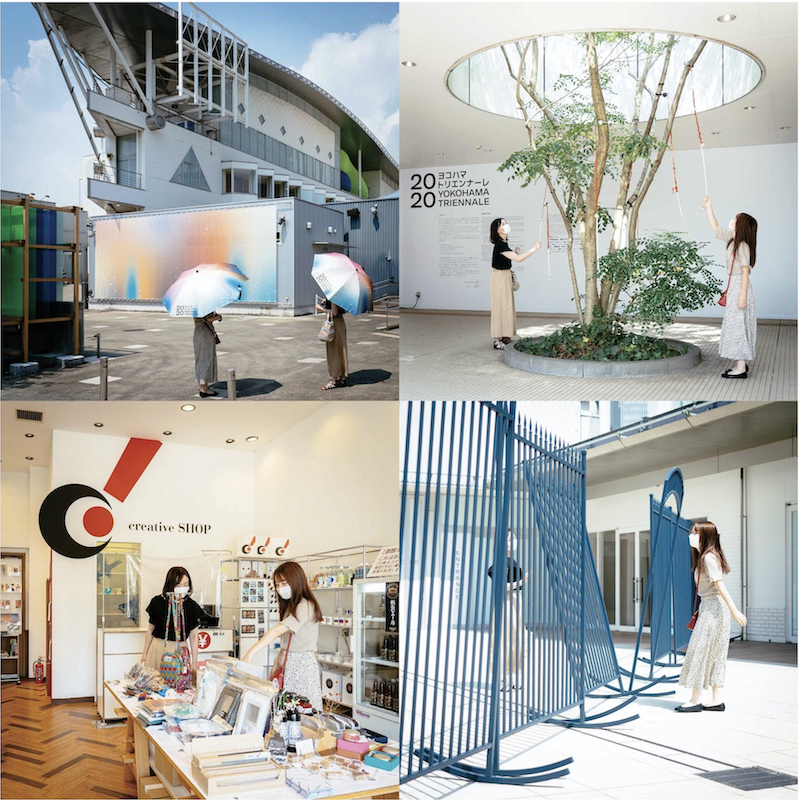 Photo: KATO Hajime
Spotlight on artists and works
Rahima GAMBO, Tatsuniya, 2017 (2020 print)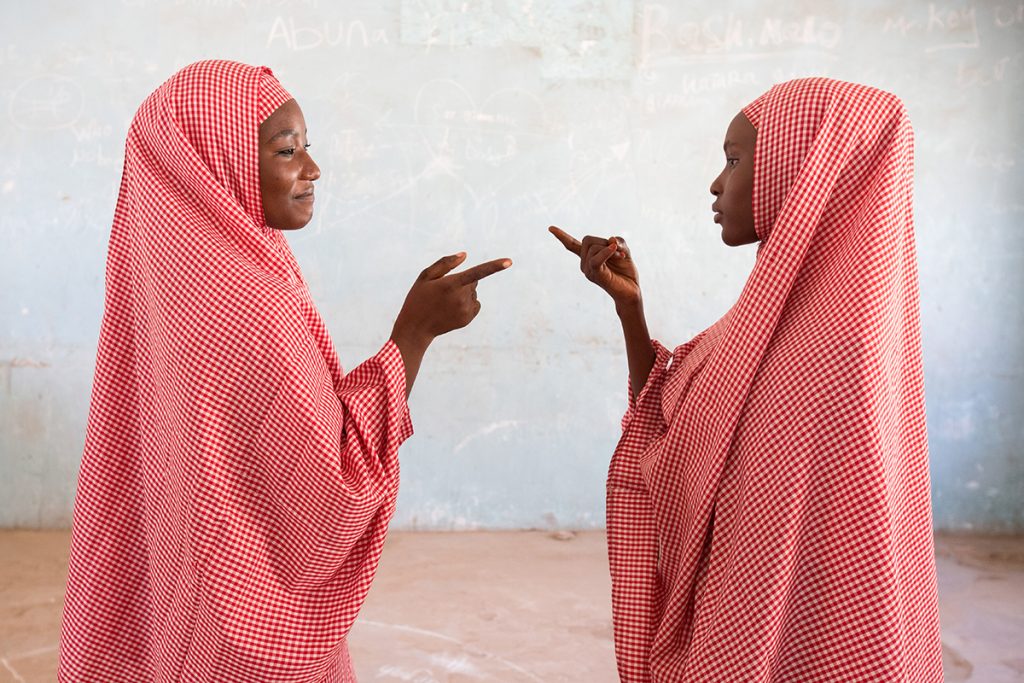 Lessons for living
In her series Tatsuniya, GAMBO portrays school girls who attend a school previously attacked by Boko Haram, an Islamic militant group active in the northeastern and northern Nigeria. The girls now have the opportunities to resume their study and playful spirit at school.
Farming Architects, THE SPACE COALITION, 2020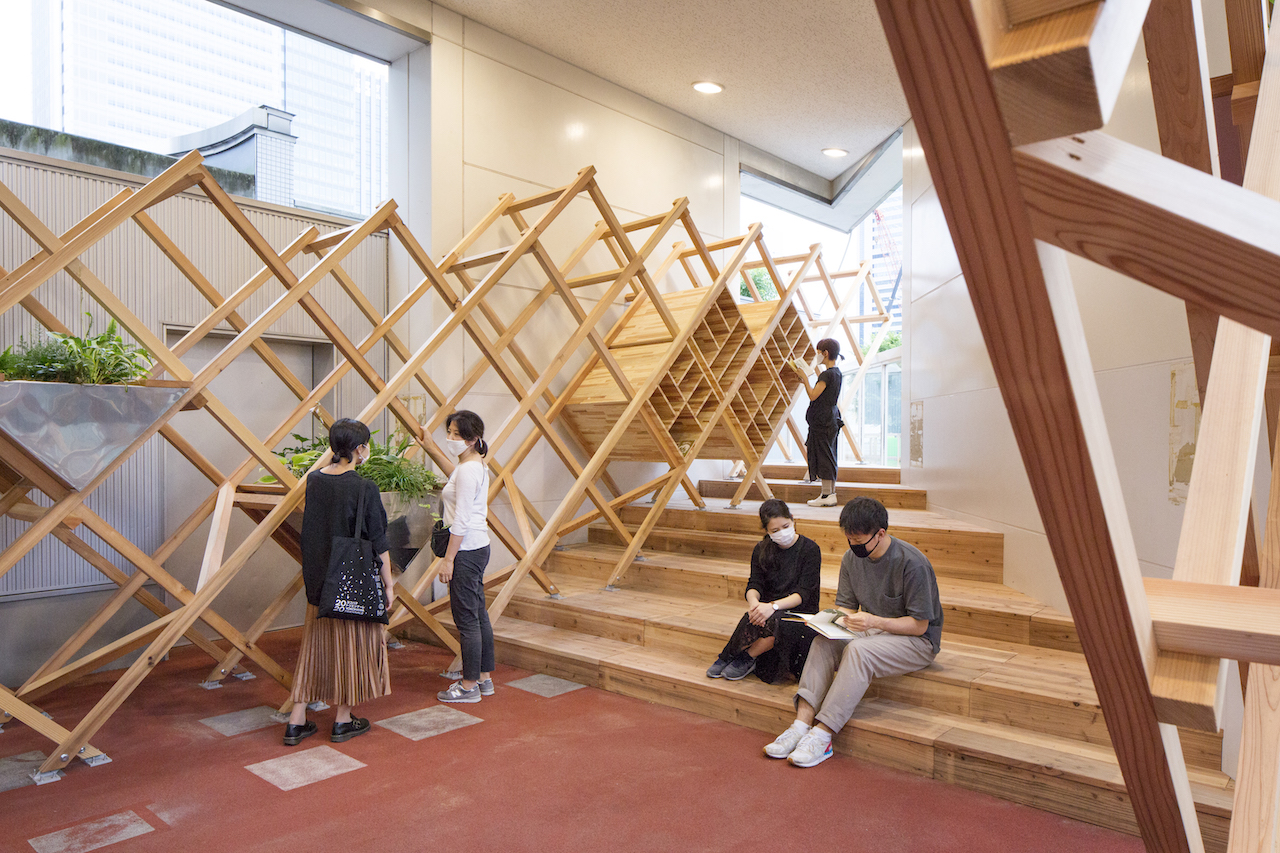 Photo: OTSUKA Keita
A comfortable place for learning
A wooden frame dotted with plants and fish tanks. The fish droppings nourish the plants, and the water purified by the plants provides the fish with a comfortable environment—and all together this installation provides a forum to imagine the circular environments of the future.
SATO Risa, The Twin Trees (yellow, blue), 2020 (left)
Aluaiy PULIDAN, The Axis of Life, 2018 (right)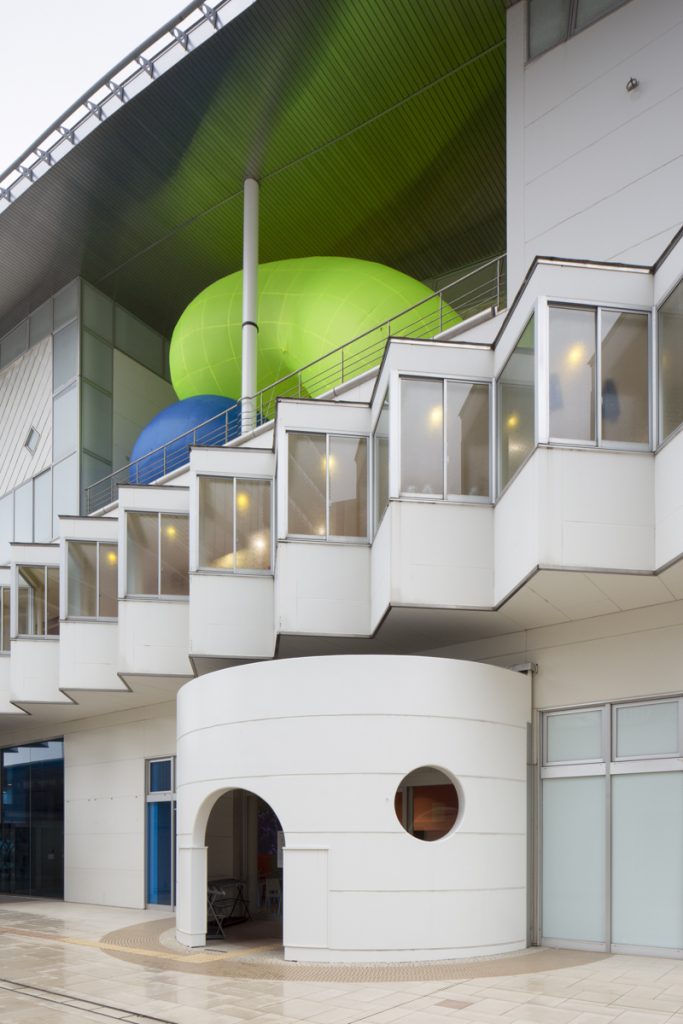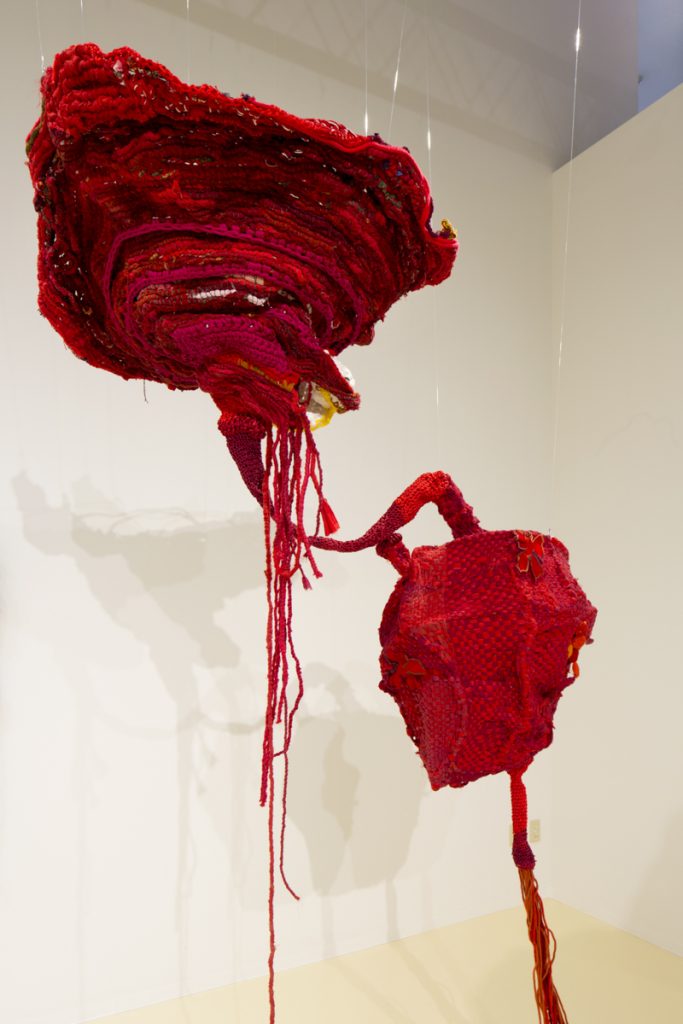 Photo: OTSUKA Keita
* Please note that depending on the weather, Joyce Ho's Balancing Act III, 2020, and Sato Risa's The Twin Trees (yellow, blue), 2020, may not be exhibited.