Jorge Macchi and Edgardo Rudnitzky
Jorge Macchi and Edgardo Rudnitzky (Argentina)

Macchi: Born 1963 in Buenos Aires. Lives and works in Buenos Aires.
Rudnitzky: Born 1956 in Buenos Aires. Lives and works in Berlin.
As if captured between the pages of a book, Macchi's works are moments of evanescence recorded through anecdote, imagery, objects, and sound. Rudnitzky is a composer, sound artist, and percussionist who is active in the fields of contemporary dance, performance, film, and set design. Macchi and Rudnitzky have been collaborating since 1989, showing their Buenos Aires Tour at the 8th Istanbul Biennial (2003), and La Acensión at the 51st Venice Biennale.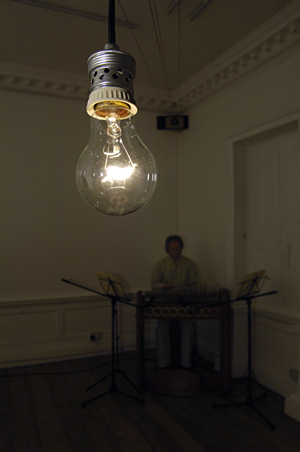 "Twilight", 2006