Haino Keiji
Haino Keiji (Japan)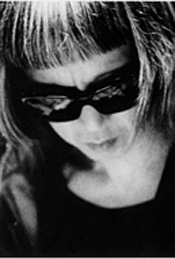 Born 1952 in Chiba Pref. Lives and works in Kawagoe City and Tokyo.
Haino is a musician who has led the avant-garde orientation in modern Japanese music. In 1971 he formed Japan's first improvisation band Lost Aaraaf and began to engage in full-fledged musical activity. Up to the present day with rock as his base he has led the underground music world, crossing freely genres such as noise, psychedelic, free jazz, and ethnic music. With a black costume he develops a performance with passionate physicality.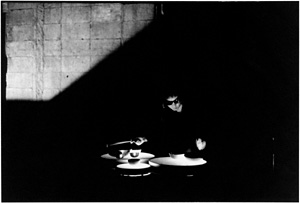 "Percussion Dance Solo "