The Organizing Committee for Yokohama Triennale is pleased to announce the launch of Yokohama Triennale 2020 Virtual Tour, a rich immersive online experience allowing viewers to explore Yokohama Triennale 2020 "Afterglow" on their PCs, tablets or smartphones. 
*English, Japanese Only

<Yokohama Museum of Art>
PC: https://www.yokohamatriennale.jp/2020/tour/yma/
Mobile: https://www.yokohamatriennale.jp/2020/tour/yma/m/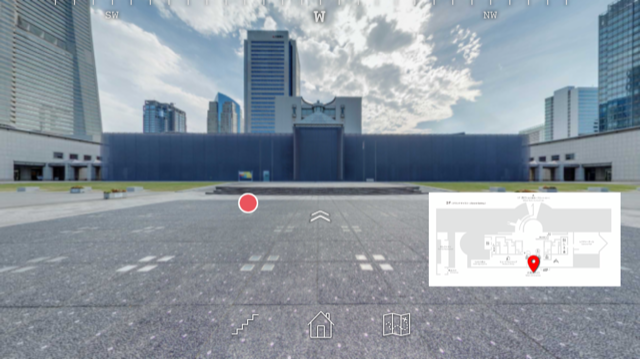 <PLOT48>
PC: https://www.yokohamatriennale.jp/2020/tour/plot48/
Mobile: https://www.yokohamatriennale.jp/2020/tour/plot48/m/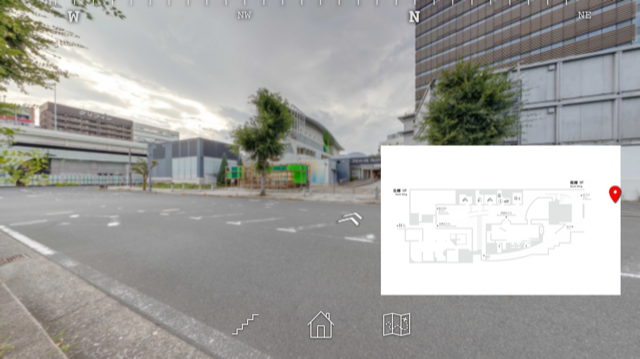 <NYK MARITIME MUSEUM>
PC: https://www.yokohamatriennale.jp/2020/tour/nyk/
Mobile: https://www.yokohamatriennale.jp/2020/tour/nyk/m/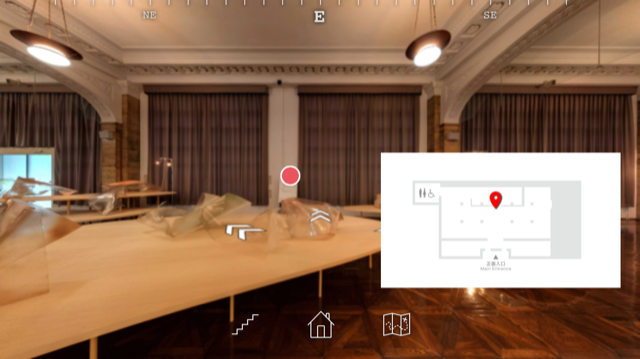 ---
The Yokohama Triennale 2020 Virtual Tour enables viewers to enter, move around inside and explore the many exhibits now on show in the Triennale's three venues: Yokohama Museum of Art, PLOT 48, and NYK Maritime Museum. Users can even read wall texts and labels accompanying the exhibits, and the service is available in both English and Japanese.
* Please note video works and some other works cannot be viewed in the virtual tour.
System requirements: Compatible with PCs, tablets and smartphones.
〈PC〉 Safari 8 or above, Google Chrome 44 or above, MOZILLA Firefox 40 or above
〈Smartphone〉IOS 10 or above, RAM 3GB or above, Safari, Google Chrome or MOZILLA Firefox; Android 7 or higher, RAM 3GB or higher, Android standard browser, Google Chrome
Start the virtual tours for each of the three venues here. 
Within the tour you can click on these icons to view texts:
●: Wall text and label
●: Label
Wall text written/edited by Shveta Sarda.