【Green light―An artistic workshop】Refugees in Communities (9.9)*Finished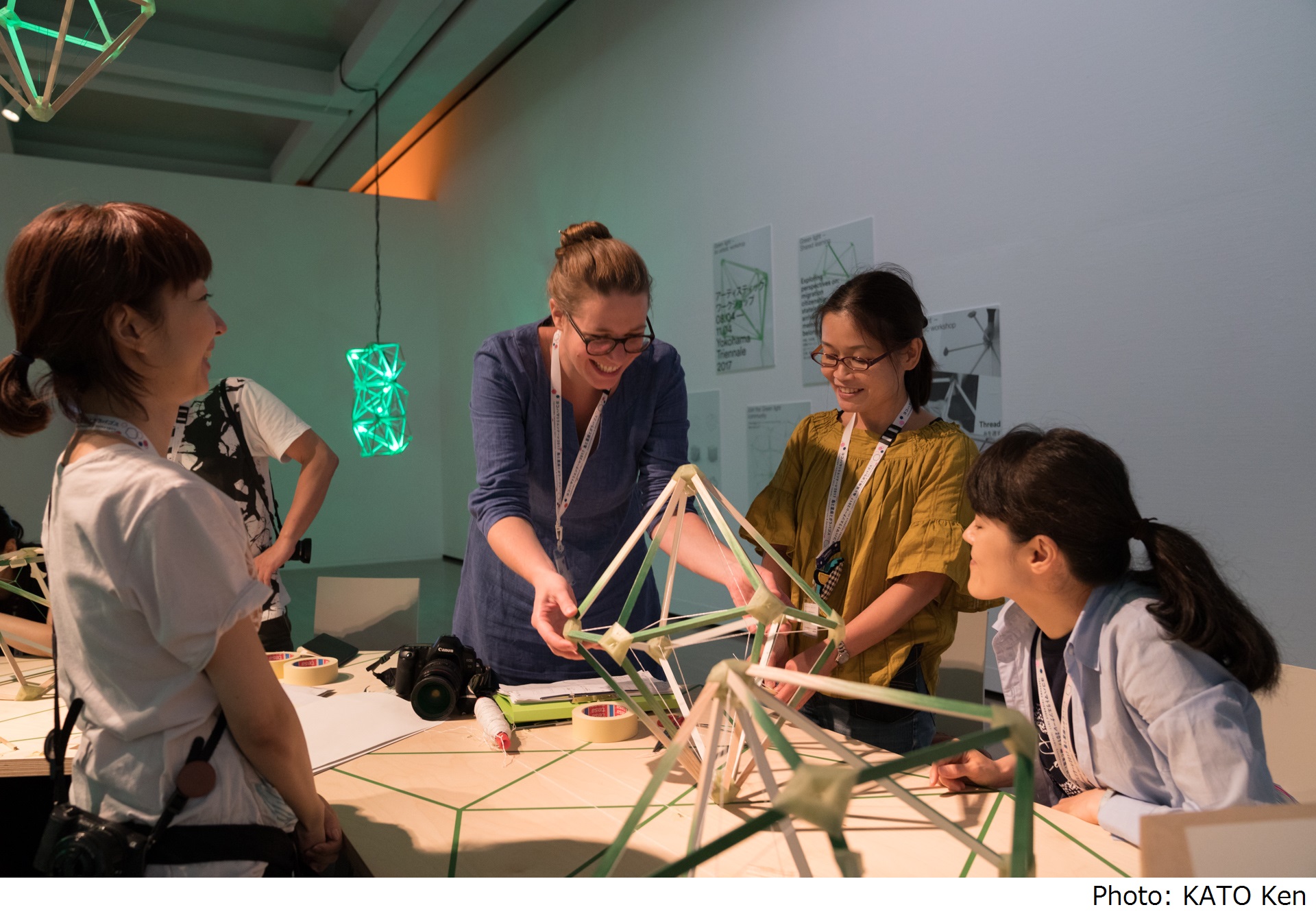 Theme: Inclusion
In this session of shared learning, "Refugees in Communities," the member of Japan Association for Refugees will report on the conditions of refugees in Japan and the processes involved in integrating them into the community. Through a group discussion, we will think about what we can do to integrate the refugees into our community.
13:00-14:30 Shared learning "Refugees in Communities"
14:30-17:30 Lamp building workshop
【Facilitators】
YOSHIYAMA Masaru, Director and Secretary General, Japan Association for Refugees
【Profiles】
YOSHIYAMA Masaru
Yoshiyama was engaged in the establishment of Japan Association for Refugees (JAR) in 1999, while still a university student. After graduating from university, he started his career as a business consultant, while continuing his commitment to JAR as a board member. He became a fulltime staff at JAR on June 2011 and has led the internal initiative to start the integration program for refugees, which includes job assistance program and community engagement program.
He also serves as a representative director of Entrepreneurship Support Program for Refugee Empowerment (ESPRE), a micro finance institution for refugee-background entrepreneurs in Japan.
【Japan Association for Refugees (JAR)】
Japan Association for Refugees (JAR) was established in July, 1999 in response to the demand of the support for refugees and asylum seekers in Japan. JAR's mission is to ensure that all refugees who flee to Japan seeking help will be saved and settle down in the new land with hope, and to build society where we can live together with refugees. As an organization of refugee protection experts, JAR provides comprehensive assistance for individual refugees, from the critical stage immediately following their arrival until they can lead a self-supporting life. In addition to the direct support, JAR actively works on advocacy and networking to promote institutional reform, as well as public relations campaigns.
| | |
| --- | --- |
| Dates | Saturday, September 9, 2017 |
| Holding Time | 13:00-17:30 |
| Venue | Olafur Eliasson's exhibition space, Yokohama Museum of Art |
| Target | 12+ |
| Capacity | 20 |
| Admission fee | Free for on the day ticket holders of Yokohama Triennale 2017 (Pre-registration necessary.) |
| Application period | August 14- September 7 23:59 |
| Organizer | Organizing Committee for Yokohama TriennaleCo-organizer: Japan Association for Refugees (JAR) |