Yokohama Triennale 2017
Image Visual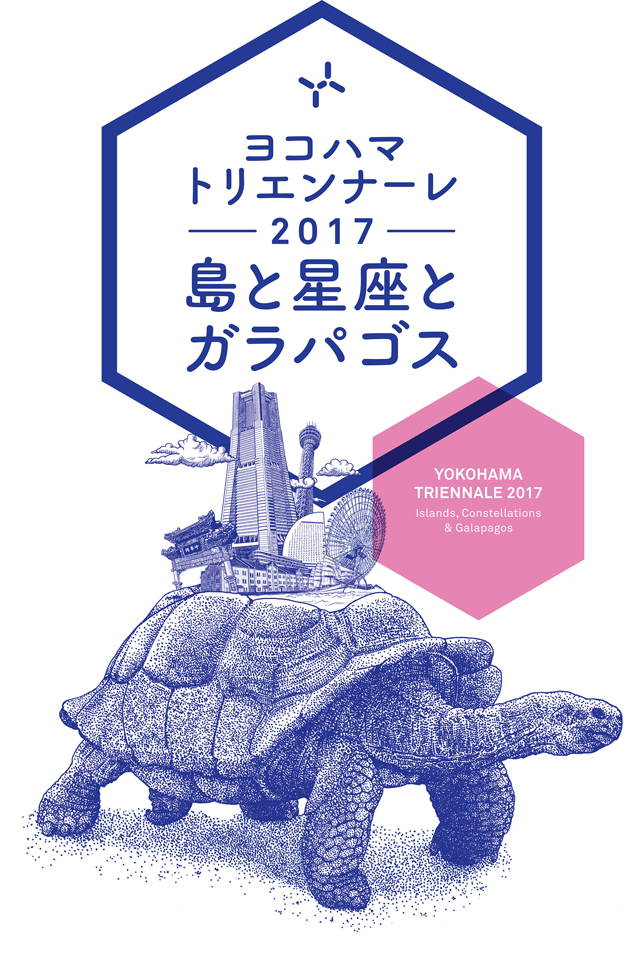 Inspired by the World Turtle depicted in Hindu mythology, this image visual sets the cityscape of Yokohama on top of the Galapagos tortoise, and combines the Japanese traditional pattern of Kikkomon, or tortoiseshell.
Creative Lab PARTY
This image visual is designed by PARTY, a Creative Lab with a focus on experimenting with design that utilizes technology, catering to the 'networked' world and the 'maker' culture. With offices in Tokyo and New York, they engage in various design projects from around the globe, ranging from brand communication, product, service, content; to event, and space design. They also invest their energies into research and development, building their own product prototypes.
Masashi Kawamura is the Executive Creative Director & Co-Founder of the creative Lab PARTY in Tokyo & New York. In addition to creating global campaigns for numerous brands, he explores creativity in a variety of fields beyond advertising, including TV programs and music videos. He has been chosen as one of the Creativity magazine' "Creative 50," Fast Company' "100 most creative people in business," and AERA magazine's "100 people breaking out of Japan."
Eiji Muroichi is a Visual Designer and Design Technologist who pursues a hybrid visual expression across multiple skills of Visual Design, 3DCG, Motion Graphics and Creative Codings. His career began in Japan and he worked for various global brands and won many international awards. He later moved to San Francisco to take the role as Art Director at AKQA, then joined the Creative Lab PARTY New York from 2014 as Design Director.