The Yokohama Triennale 2011 website (hereafter this Website) is operated and managed by Organizing Committee for Yokohama Triennale (hereafter the Committee). Please be aware of the following points when using this Website. In addition, the Committee may make changes to the terms of use of this Website, in which case an amended version of this document will be posted. Users are therefore advised to verify that they have read the latest information when using this Website.
1. Web browsers

Recommended browsers
・Internet Explorer 8 and above
・Firefox 3 and above
・Safari 4 and above
Other browser requirements
・Settings that allow JavaScript/CSS are required to view the contents of this Website.
・Adobe Readeror another compatible viewer is required to view PDF data.
2. Copyright issues

The copyright, as well as other rights and privileges associated with the information contained within this Website (texts, illustrations, photos, videos, etc), belong to the Committee and those parties who have provided the respective information. This information is protected by the Copyright Act of Japan, international treaties and the copyright acts of other countries. Use of this information beyond the scope of private use is not permitted. Furthermore, the use of this information by a third party (whether alteration, reproduction, rental, loan, sale, publication, transmission, broadcasting or other means) without the consent of the copyright holder, regardless of method or medium, is strictly prohibited.
3. Links

Banners
Please feel free to place links to this Website and use the banner below.
*Please copy and use the sample source code below.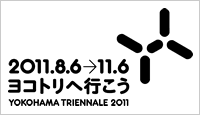 <200×115pixel>

<90×120pixel>
However, links that fall under the following categories, as well as links that run the risk of falling under the following, are prohibited. Depending on the situation, the Committee may demand that the link in question be removed.
- Links from websites whose objectives and contents are offensive to public order and morals.
- Links that display the content of this Website within the frame, or those that alter the design of this Website.
- Links that may convey the mistaken impression that some or all of the content of this Website belongs to an individual or institution other than this Website.
- Links that do not match the objectives and aims of this Website, such as those from websites created for sales, canvassing or soliciting purposes, and those that may undermine public trust or confidence in this Website.
4. Disclaimer of responsibility

The Committee thoroughly examines and verifies all information published on this Website. However, we provide no guarantee whatsoever as to the accuracy, usefulness, certainty, safety or purposiveness with respect to specific objectives of the content of this Website. The Committee is not responsible for any damages or claims resulting from the use of the information contained within this Website.
The Committee may alter or discontinue the configuration of the website, its terms of use, URLs, content and other components, or interrupt or suspend website operations, without prior notice. Furthermore, the Committee will not be responsible for any loss or damage arising from these changes, or from the interruption or suspension of the operations of this website, for any reason whatsoever.
The contents of websites belonging to third parties (hereafter, "linked sites") other than the Committee with links to or from this Website are the responsibility of each respective party or organization, not the Committee. Links between this Website and its linked sites do not imply cooperative tie-ups, collaborations or other special relationships between them, and the Committee takes no responsibility for the content of linked sites, or for any loss or damage whatsoever arising from the use of these sites.