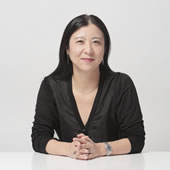 OUR MAGIC HOUR

- How Much of the World Can We Know? -
Today, at the beginning of the 21st century, advances in scientific and information technology, such as the Internet, seem to have exposed every corner of the world. Yet, even in our immediate surroundings, there are still countless mysteries that cannot be explained through science or reason, and at the same time, many of the things we have long taken for granted, including concepts of time and space, are in the process of being transformed by technological developments.
This fourth edition of the Yokohama Triennale, titled "OUR MAGIC HOUR—How Much of the World Can We Know?" focuses on art that makes use of motifs related to the mysteries of the world and everyday life and, magical powers, as well as works that are rooted in mythology, legends, and animism. This emphasis is not based on a desire to question the limits of science, glorify mysticism, or pursue art as a form of entertainment. Rather, by reexamining these realms, which cannot be explained through science or reason, I have attempted to shed light on values that have been marginalized or completely forgotten, and while considering the relationship between human beings and nature, suggest more flexible and open ways of relating to the world, and alternative views of various things and historical events.
At two main venues, the Yokohama Museum of Art and the NYK Waterfront Warehouse (BankART Studio NYK), and several satellite sites such as the Yokohama Creativecity Center (YCC), a total of over 300 works by more than 77 artists and groups from both Japan and a host of other countries will be shown in this year's event. At the Yokohama Museum of Art, visitors will be greeted by a rainbow sculpture entitled our magic hour, which also serves as the title of the exhibition, and a group of huge sculptures that recall something from the primitive era. Inside, in addition to contemporary art, a diverse range of displays encompass works from a variety of ages, materials, and genres, including everything from modern painting and ukiyo-e prints to historical artifacts such as Coptic textiles, and yokai-(Japanese monster-) themed merchandise.
One distinctive aspect of this year's triennale will be the unexpected "meetings" and "encounters" that await the viewer throughout the exhibition. Not only does the event include participatory art, it allows the visitor to embark on a visual journey, free of classifications and categories, in which new interpretations and creativity arise out of confrontations, dialogues, and connections between works from various periods and generations, cultural backgrounds, and genres rooted in a wide array of themes and contexts. Moreover, as the Yokohama Museum of Art has now become one of the event's main venues, visitors will be able to approach its collection and facility from a new perspective.
At the same time, at BankART Studio NYK, visitors can enjoy dynamic, site-specific installations using raw materials such as vegetation, fog, and sand, and sculptures that the artists have carved on-site. A host of other encounters and discoveries are also promised outside the main venues. At the Yokohama Creativecity Center (YCC), launched as a site for people to assemble and exchange information, the viewer will be surprised to find a greenhouse, where live musical performances for plants will be held. In addition, billboard works can be seen along the roadside, and pumpkins, carved in a beautiful Thai style, can be found in local fields.
Though none of the exhibition venues has been structured according to any given theme, among the countless keywords inherent in the venues are "Origins (From Nothingness to Creation)," "Alchemy," "Ritual," "Dreams and the Unconscious," "Measuring the World," "Personal Mythology," "Spheres, Circles, Vortexes, and Cycles," "Strange Landscapes," "Illusions/Apparition," "The Forest," "The Universe," "Evolution," "Light," "Space and Time Travel," "The Visible and the Invisible," "Trance," "Mantras," "Imaginary Cities/Fictional Creatures," "Magicians," "Divine Possession (Everyday Life and Spirituality)," "Floating," "Vitality," "Life and Death," "Chaos and Order," and "Offerings of Flowers."
There is no one way to look at the works or displays in the exhibition. I hope that the viewer's imagination will be freely triggered by the chaotic atmosphere, and while linking various displays and keywords, and considering the relationship between different types of works, that they will create their own unique exhibition story.
By learning to accept enigmas and contradictions, and changing one's perspective, the world may, as if by magic, suddenly be revealed. Thus, with the pure curiosity, flexibility, and imagination of a child, and without being restrained by existing contexts and concepts, the Yokohama Triennale 2011 sets out to reconsider the environment and age in which we are living as well as human existence as a whole at this point in time, an age of anxiety without any clear future. It is my hope that this triennale will provide a miraculous trip through time, allowing the viewer to rediscover the profound depth of the world as well as the creativity, power, and potential of human beings.
MIKI Akiko
Artistic Director
YOKOHAMA TRIENNALE 2011
MIKI has worked as independent curator, co-director of Dentsu Artwork Project, and chief curator at Palais de Tokyo among others. She has a wide experience of curating exhibitions in an international context, including 1995 Venice Biennale "TransCulture," 1998 Taipei Biennial and "Nobuyoshi Araki Retrospective, Self, Life, Death" (Barbican Art Gallery, London and others, 2005-6) and "Chalo! India" (Mori Art Museum, Tokyo, National Museum of Contemporary Art, Seoul, Essl Museum, Vienna, 2008-9). She has received BA in Art History, University of Washington, Seattle, USA, then completed MA in Art History, Université de Paris IV, Sorbonne, France. Her recent editorial works include Insular Insight: Where Art and Architecture Conspire with Nature (Lars Müller Publishers, 2011).